Assists you in identifying and prioritising web applications and databases for modernisation to Azure, thereby enhancing business agility and streamlining processes to meet current and future business objectives.
Applications are evaluated from both business and architectural perspectives to provide customers with cost consumption estimates, reference architecture design, and a modernisation plan.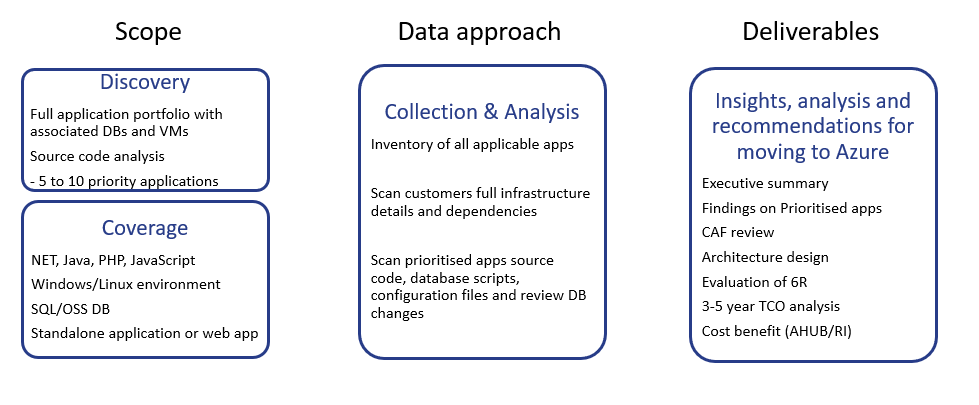 Pricing
Leverage our cloud experts to deliver your customised assessment – priced from $ 1 500.