Cybercriminals targeting people, not systems, have fully commercialized their operations and systems so that they can target people at scale. In over 70% of confirmed security incidents, each was started by the actions of a staff member who had been tricked by a cybercriminal. Staff need help in becoming more aware of how to protect themselves at home and on the corporate network.
Key Cyber Security Awareness Threats
Phishing emails
SMiShing (SMS Phishing)
Vishing
Malicious websites and software
User behaviour
The Liquid Intelligent Technologies solution
Liquid cyber security awareness and training solutions are designed to assist our clients to enhance what we refer to as the 'Human Firewall'. This is facilitated by simulated phishing attacks whereby the solution has been designed to mimic real-world phishing attempts, all with the intention of building awareness among users.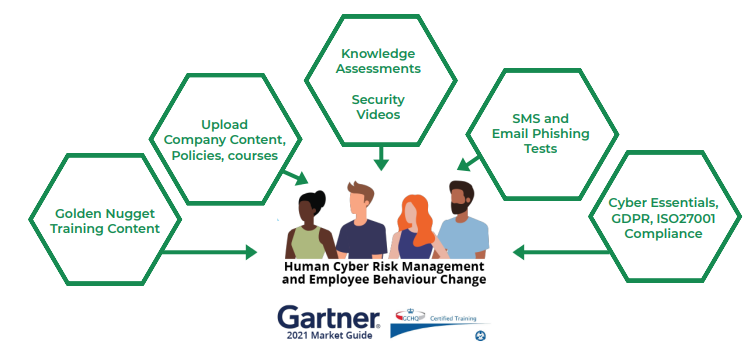 SafeTitan Next Generation Firewall Benefits
Assess the level of human cyber risk and create a human firewall and last line of defence against cyber criminals in real-time.
Prevent breaches and attacks – cyber crime isn't going away
Build the right culture for security – no plan or strategy can survive a bad culture
Data & People protection – policies are as good as they are known
Better Information Security – Internal threats are the most potent and lethal
Compliance – Data Protection, Governance legislation(s)
Cost effective – Preventive measures are far cheaper than reactive measure
Reputational protection – Breaches are detrimental to your brand Equity
Matures user behaviour – Promotes adherence to acceptable use policies